Doral Acupuncture Services
Doral Acupuncture offers a wide variety of natural healing services in addition to acupuncture. Dr. Jean-Pierre Chacon has over 15 years of experience working with patients and will create a specialized treatment program specific to your needs.
See below for a complete list of available services: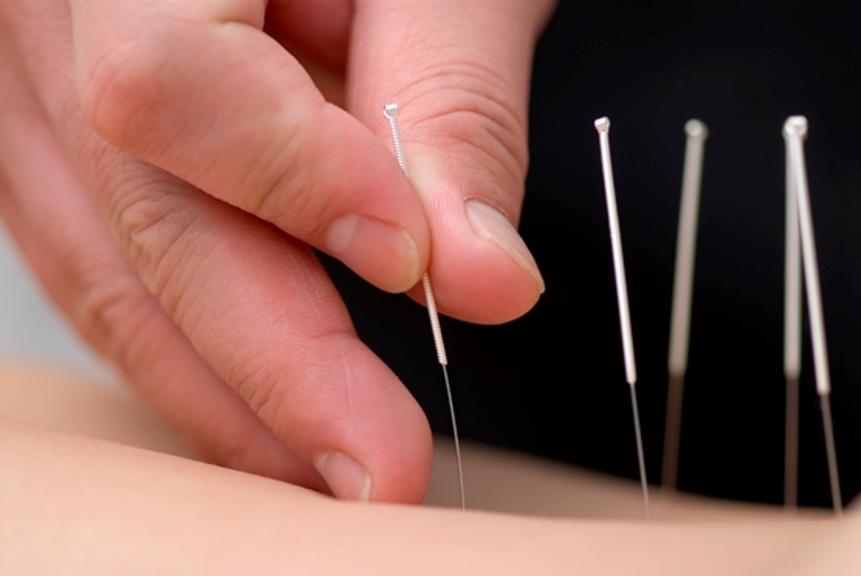 Acupuncture
Acupuncture is a complete medical system that has evolved over the past 5,000 years. It is a safe and effective method to diagnose, treat, and prevent illness. Acupuncture is recognized by the National Institute of Health and World Health Organization to be effective in the treatment of a variety of medical problems.
An Acupuncturist will skillfully place fine pins at specific points to stimulate blocked energetic pathways. Qi (pronounced chee) is the vital energy that guides blood and nourishment throughout these energetic pathways. Stimulating these points will facilitate tissue repair from acute and chronic problems while strengthening the overall functions each body system.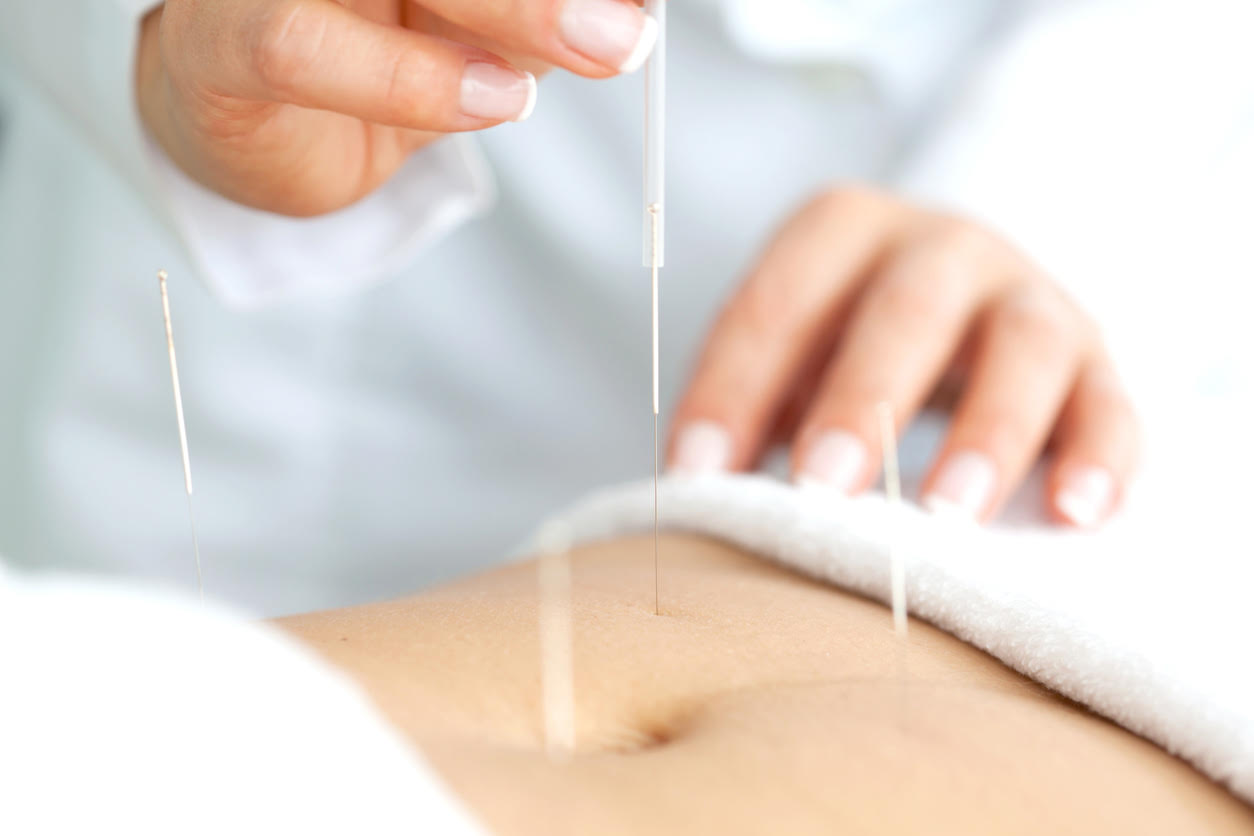 Acupuncture Fertility
Acupuncture, which can be incorporated into a patient's infertility treatment plan, has been shown to have physical and emotional benefits. It can help regulate menstrual cycles, improve patients' response to IVF medications, improve blood flow to the pelvic area and uterine lining, and reduce stress and anxiety problems such as insomnia, headaches and constipation. For some patients, acupuncture is a new experience, while others have found it helpful for other, unrelated conditions. RMACT supports patients on their path to wellness of mind, body, and spirit, which may include integrated services such as acupuncture. Through conducting our own clinical study and through anecdotal feedback from patients, we know that acupuncture can have a positive impact on the results of fertility treatments. RMACT provides two types of acupuncture – traditional and laser – to offer our patients the best options available.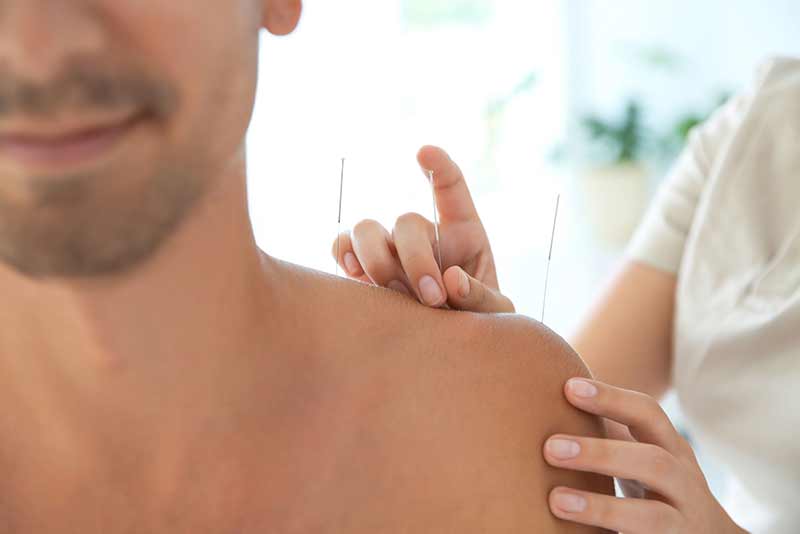 Acupuncture and Sports Performance
When most people think of acupuncture, they probably think of a spa treatment or holistic modality to relieve certain ailments. However, healthcare professionals are now recommending acupuncture for competitive athletes.
Athletes all over the world are turning to sports acupuncture to help them avoid getting hurt and to promote recovery when an injury is sustained. Sports acupuncture is used to speed healing, relieve pain, and increase muscle strength and stamina.
Surfers, skaters, runners, Major League Baseball and NFL star players, and even Olympians have embraced sports acupuncture. At Awaken Integrative Wellness, we practice sports acupuncture on a daily basis.
How Sports Acupuncture Works for Athletes
America's top athletes are using acupuncture on its own and in conjunction with other modalities and Western medicine as a part of their regular practice and treatment regimes. Acupuncture helps the body to heal and balance itself by allowing energy to properly flow from the points along the meridians, the energy pathways defined by Traditional Chinese Medicine. Energy needs to flow freely without blockages in order for the body to function at an optimal level.
In the West, acupuncture has become a fairly well recognized if alternative method of treating maladies nausea, pregnancy sickness, and pain, which are the maladies that are most often covered by insurance. While Chinese medicine has always closely been linked with sports, martial arts, and healing all things in nature from nature, Western medicine has only recently become more accepting of the practical application of acupuncture in sports settings.
Sports acupuncture is becoming a recognized treatment for frozen shoulder, tennis elbow, back pain, pulled tendons, torn ligaments, tendonitis, arthritis, bursitis, sciatica, tight hamstrings, muscle/tendon strain, golfer's shoulder, tennis elbow, weak back, stiff neck, and other ailments athletes may incur.
Sports acupuncturists aim to bring the body back to balance by understanding the compensation patterns presenting with each sports-specific movement and injury. This allows them to help with injury prevention, optimal performance, and faster recovery.
Sports acupuncture may combine Traditional Chinese Medicine techniques with recognized diagnostic techniques such as range of motion tests, orthopedic evaluation tests, palpation, and manual muscle tests. Some sports acupuncturists may pay less attention to the traditional acupuncture points and focus more on inserting needles directly at pain sites and sore areas.
"In my extensive off-season workouts, I have noticed a difference in my balance and agility since receiving [sports acupuncture] treatments," said Baltimore Ravens safety Will Demps, according to the Pacific College of Oriental Medicine. "I feel my muscles have been 'turned on' and are firing on all cylinders."
Acupuncturist Matt Callison, a faculty member at the Pacific College of Oriental Medicine who has treated players from the Minnesota Vikings and San Diego Chargers, has been working with athletes for more than a decade. "It all started with one guy—Martin Bayless—and then he ended up referring some more players, and it has snowballed from there," Callison said.
Japanese MLB players like Ichiro Suzuki and Kazuhiro Sasaki have introduced acupuncture to their baseball teammates to help them bounce back more quickly after heavy trainings and during rehabilitation from injuries. Star NFL players like Steven Young and Jerry Rice of the San Francisco 49ers were also treated with sports acupuncture. Sports acupuncture is credited with helping Canadian speed skater Kevin Overland win the bronze medal in the 1998 Olympics.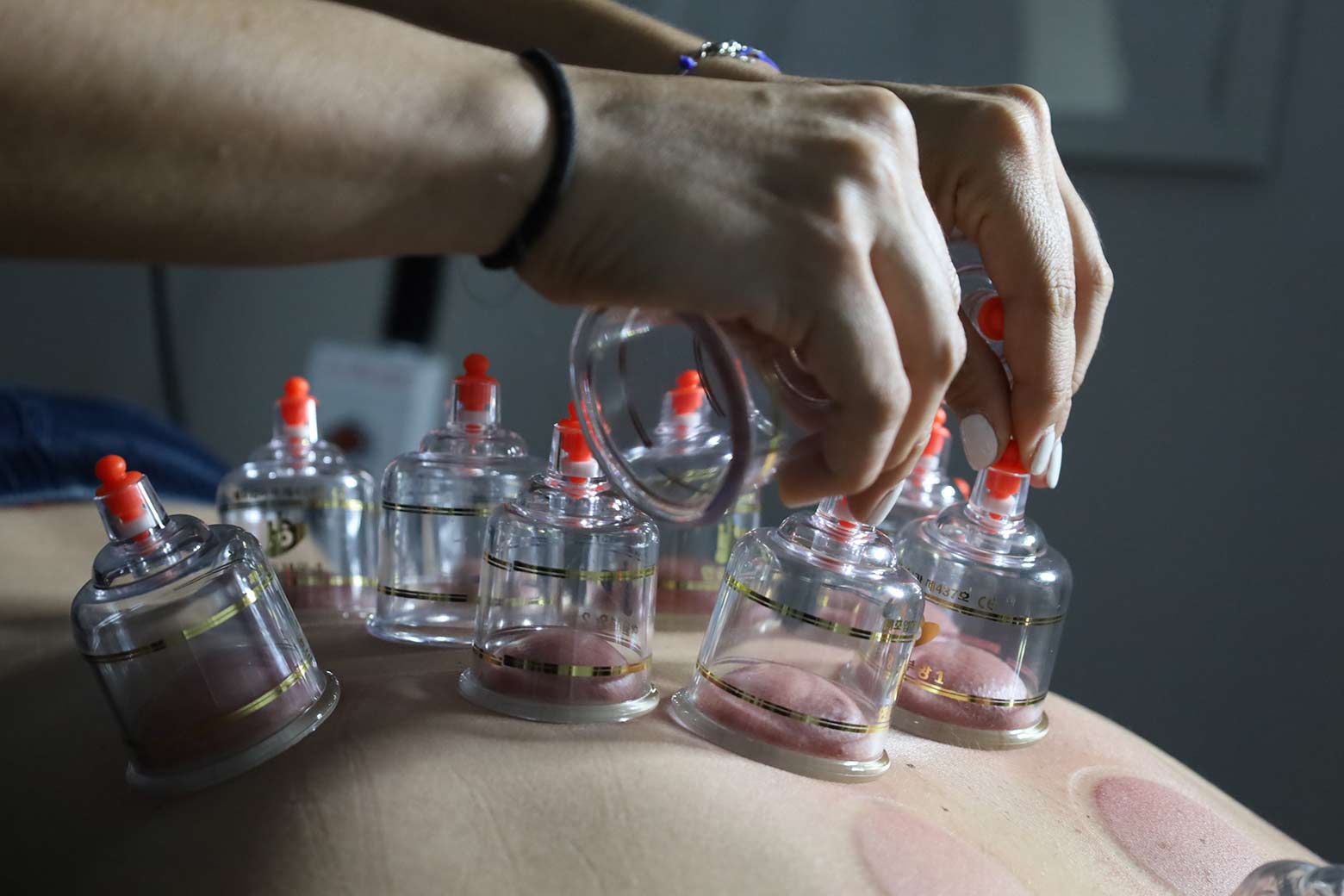 Cupping
Traditionally, in ancient China, cupping was a form of a healing therapy that consisted of placing glass, plastic or metal cups on the skin with vacuum suction.
According to the principles of Chinese medicine, this therapy increases blood flow to the surface of the skin removing disease causing toxins. Apart from this, it helps in the curing of many conditions, such as the common cold, bronchitis and pneumonia. It is also beneficial for various pains, such as in the neck, shoulder and back. Cupping involves applying the cups to acupuncture points on the meridians to stimulate circulation and relieve swelling.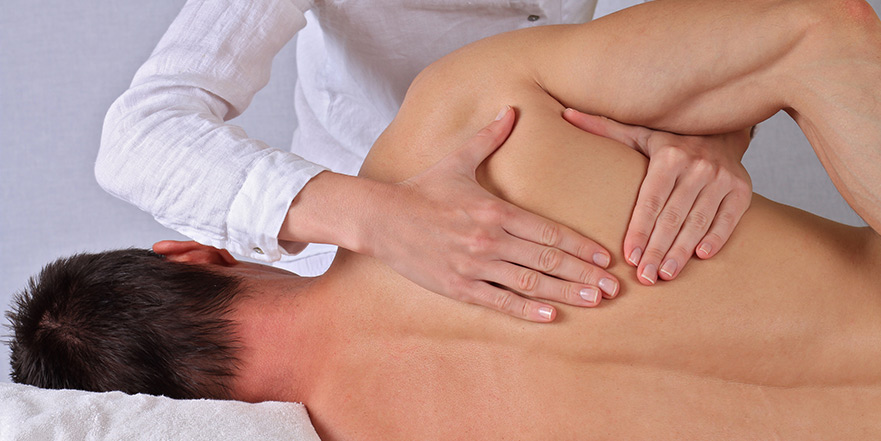 Manual Therapy
Manual Therapy is defined as the manipulation of muscle, tendon, and fascia. Through the science of neuromuscular therapy and the art Asian bodywork, we're able to establish both physical relaxation and balance energy flow. Manual therapy complements acupuncture well when achy computer shoulder are nagging or a stubborn body pain trying to a make permanent resident.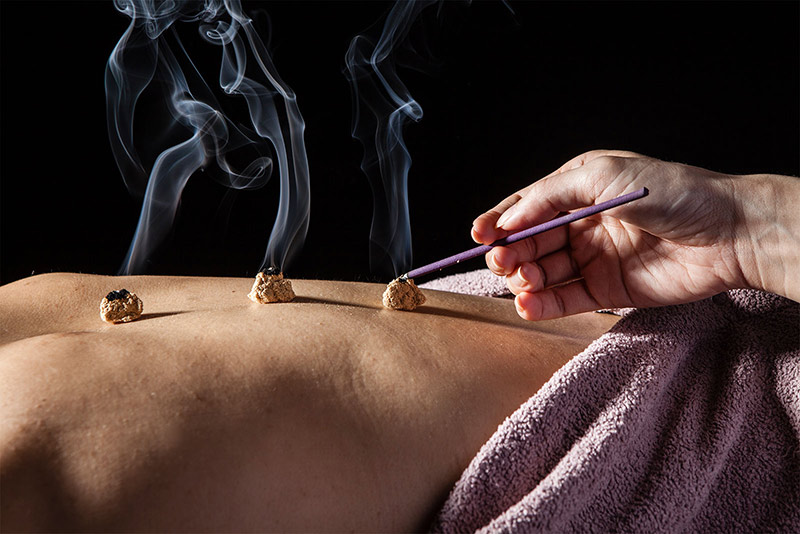 Moxibustion
Moxibustion is a traditional Chinese medicine technique that involves the burning of mugwort, a small, spongy herb, to facilitate healing. Moxibustion has been used throughout Asia for thousands of years; in fact, the actual Chinese character for acupuncture, translated literally, means "acupuncture-moxibustion." The purpose of moxibustion, as with most forms of traditional Chinese medicine, is to strengthen the blood, stimulate the flow of qi, and maintain general health. It is a form of a heat treatment which stimulates specific acupuncture points of the body.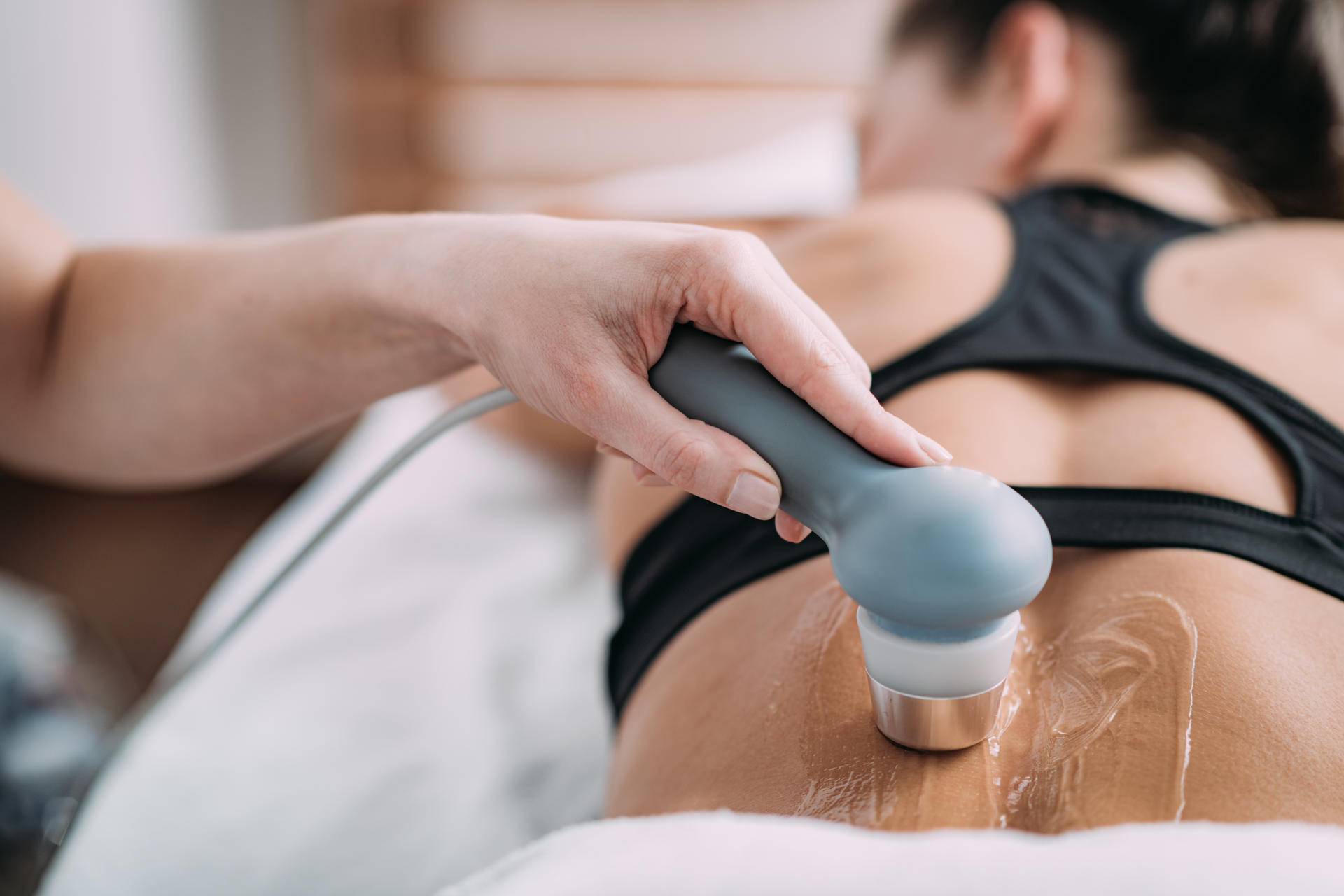 Electrostem
Electrostem is the use micro current on the body to stimulate specific acupuncture points.
Modern technology had made it possible to transmit an electric frequency via an acupuncture needle to optimize the responsive effects. Beneficiaries include but are not limited to chronic muscle injuries such as Frozen Shoulder, Sciatic Pain, Tendinitis, and even Paralysis.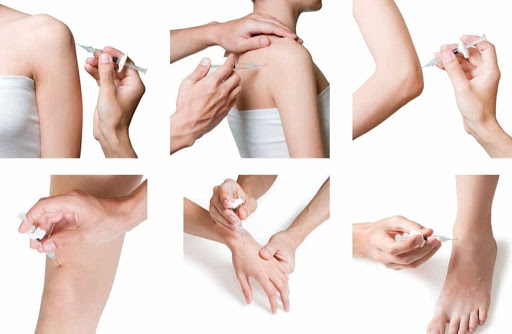 Acupuncture Injection
Acupuncture Injection Therapy (AIT) is the injection of sterile organic substances such as herbal extracts, homeopathic medicines (FDA approved), vitamins, minerals and other nutrients, by hypodermic needle into specific acupuncture points.
Point injection therapy utilizes the injection of liquid medicine into acupuncture points to prevent or treat diseases. It is one of the more integrated treatment strategies available to us in the 21stcentury. Not only does it combine the actions of acupuncture with the pharmacological effect of Chinese medicinal herbs or biomedical pharmaceuticals, it also uses techniques at acupuncture point locations to produce successful clinical outcomes.
Acupuncture injections may be used to treat stubborn conditions, especially pain, not responding well to acupuncture, herbal medicine and exercise. Clinically we have found excellent results with homeopathic injections of Traumeel and Zeel for joint pain, neck pain, arthritis, and lower back pain. Injectable solutions come in single-use sterile vials, and are completely safe with subcutaneous injection. Adverse effects are limited to local bruising and discomfort following the injections.
Recent research indicates Traumeel injections are as effective for pain as conventional treatments including narcotic painkillers and anti-inflammatory medications. Animal studies indicate Traumeel injections seem to act by significantly speeding up the healing process instead of blocking the development of edema (swelling) from the beginning (for an injury). Moreover, its effect cannot be considered as the 'sum' of its active components and probably a synergistic interaction occurs to determine the final effect.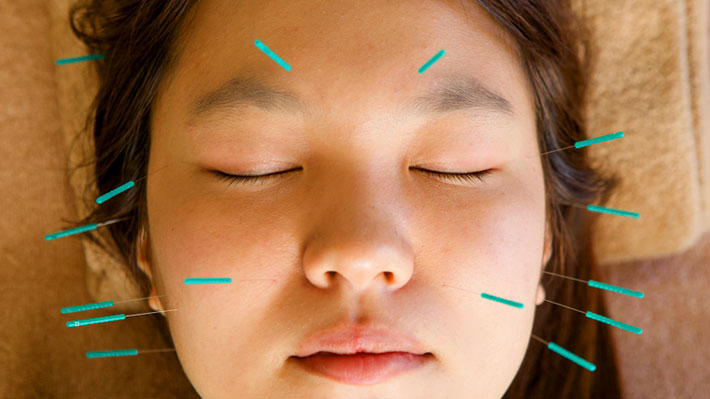 Cosmetic Acupuncture
Your content goes here. Edit or remove this text inline or in the module Content settings. You can also style every aspect of this content in the module Design settings and even apply custom CSS to this text in the module Advanced settings.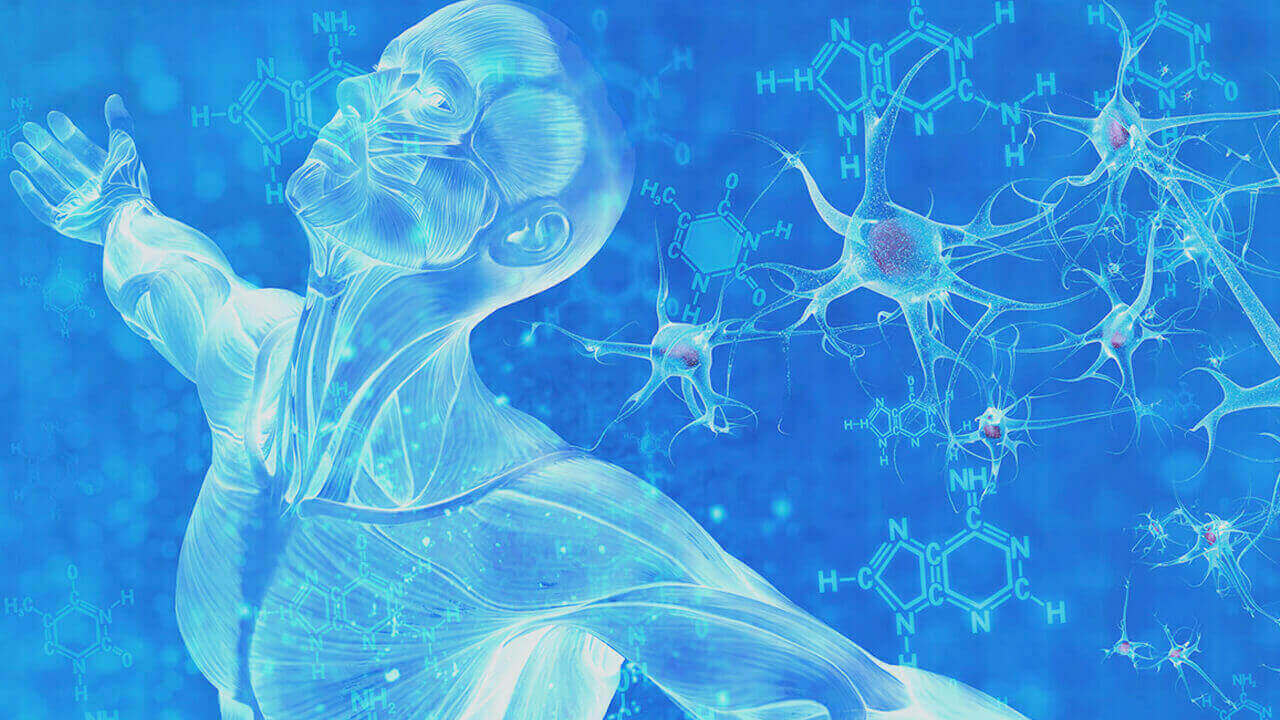 Ozone therapy
Ozone therapy helps stop the growth of human cancer cells from breast, lung, and uterus by 40-90%. Better yet, ozone therapy selectively destroys cancer cells without causing harm to healthy cells! When used as preventative care, ozone may help protect you from disease and strengthen your body's natural defenses.

Mesotherapy
Mesotherapy is a technique that uses injections of vitamins, enzymes, hormones, and plant extracts to rejuvenate and tighten skin, as well as remove excess fat. Michel Pistor, a doctor in France, developed the technique in 1952. It was originally used to relieve pain.
We offer a no obligation complimentary consultation.